Do you need eye-catching, professionally illustrated posters for a concert, movie, or other events? You've come to the right place! I have over ten years of experience creating and printing posters for dozens of bands all over the world, many of which sold out the night of the event. Previous clients include Blink-182, the Pixies, Opeth, Katatonia, Entheos, Poliça, Guided by Voices, and many more. I've exhibited my poster work at SXSW and Pitchfork Music Festival. I have the sensibility, experience, and know-how to create a compelling image that your fans will find irresistible. 
Not only do I offer a versatile skill set in illustration, but I also ran my own print studio for many years, and I know how to produce a color-separated file that your print shop will be able to work their magic with. Get in touch to get started on a project!
Du brauchst auffällige, professionell illustrierte Plakate für ein Konzert, einen Film oder eine andere Veranstaltung? Dann bist du bei mir genau richtig! Ich habe mehr als zehn Jahre Erfahrung mit der Gestaltung und dem Druck von Postern für Dutzende von Bands, von denen viele bereits am Abend der Veranstaltung ausverkauft waren. Zu meinen früheren Kunden gehören Blink-182, die Pixies, Opeth, Katatonia, Entheos, Poliça, Guided by Voices und viele mehr. Ich habe meine Plakatarbeiten auf dem SXSW und dem Pitchfork Music Festival ausgestellt. Ich verfüge über die Sensibilität, die Erfahrung und das Know-how, um ein fesselndes Bild zu erstellen, das deine Fans unwiderstehlich finden werden. Ich verfüge nicht nur über vielseitige Fähigkeiten in der Illustration, sondern habe auch viele Jahre lang ein eigenes Druckstudio betrieben und weiß, wie man eine farbseparierte Datei erstellt, mit der Ihre Druckerei arbeiten kann. Nimm Kontakt auf, um mit einem Projekt zu beginnen!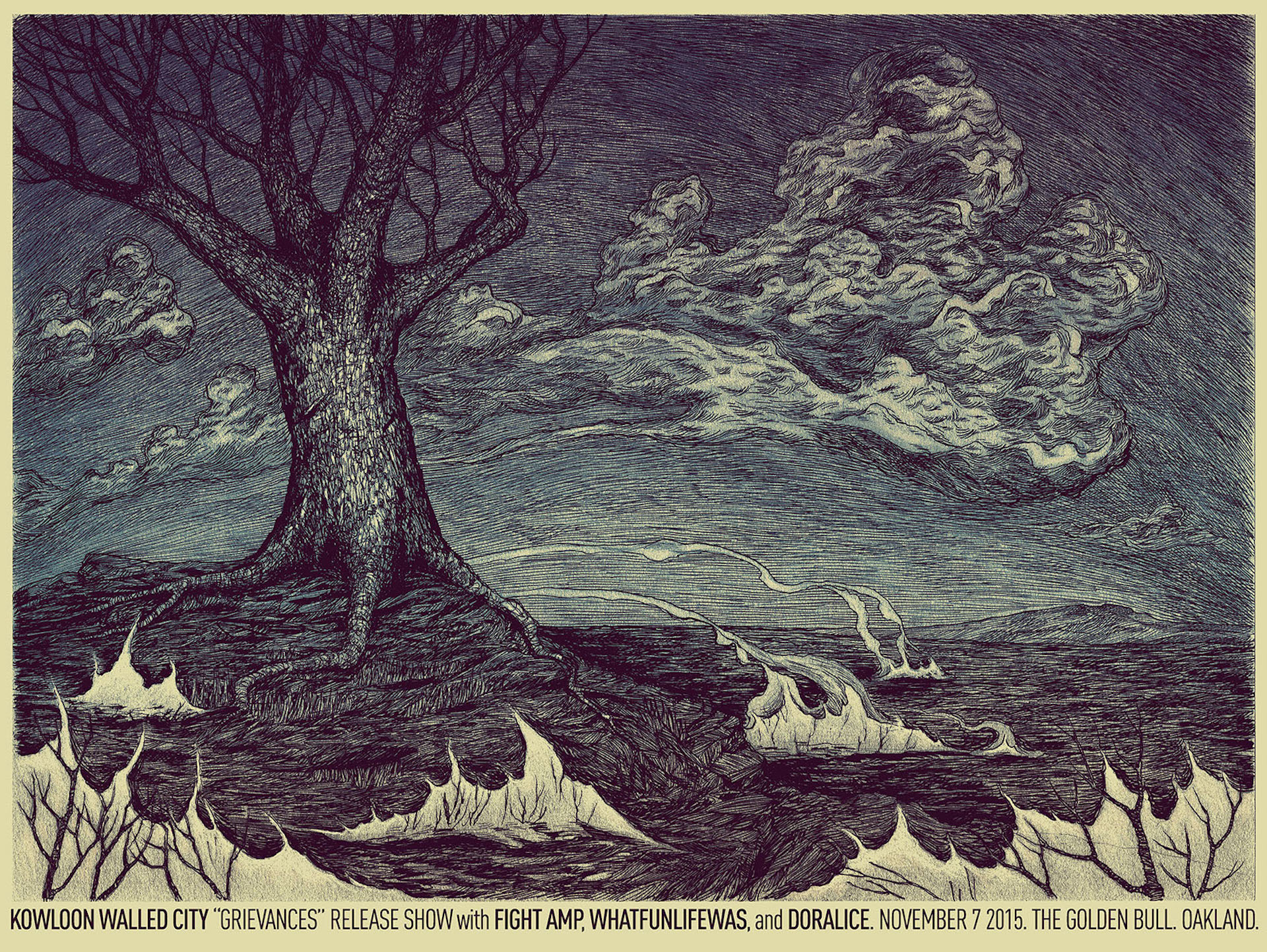 "Bjorn is an amazing talent and so very easy to work with. He kept me involved every step of the way; if you communicate as well as he does then you should not have one issue. He took his time with the project to really bring it to life. I chose Bjorn because of his experience and obvious skill and I will most certainly continue to use his services!"
"I'm very pleased with the work we recieved, the end result is incredible. You get what you pay for with this Pro artist and our poster is really going to be eye catching. I can't recommend them enough!"
"It's nice to give someone a concept and watch them run with it. Bjorn understood what I wanted, while adding his own vision as well. A pleasure!"